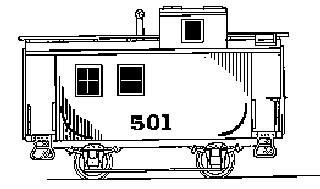 SCRIPOPHILY is the collecting of "worthless" old stocks and bonds. This hobby gained recognition as an area of serious interest during the mid­1970's. Today there are thousands of collectors worldwide in search of scarce, rare, and popular stocks and bonds. Collectors who come from the numerous business fields mainly enjoy its hobby aspect, although there are those who consider scripophily an investment. Some collectors like the historical significance that certificates have. Others prefer the beauty of older stocks and bonds that were printed in various colors with fancy artwork and ornate engraving. Even autograph collectors are found in this field, on the outlook for signed certificates of famous people. Some people collect by category, such as railroads, mining, automobile, historical documents, and so forth.

If you are interested in the collecting of antique stocks and bonds here are links to two organizations that you might be interested in joining:

(World's Largest Scripophily Society)
Both send out periodic news letters, have auctions, educate their members on the historical times and events depicted on certificates, and inform them about the trends and prices of these antique materials. WHACO also has an on-the-web database of auction prices from all the big auctions worldwide.
Contact me here by clicking on the letter
if you have any questions, are looking for a particular railroad stock or bond, want to be informed when I add new items or wish to comment about my site. Also contact me if you have any railroad stock or bond certificates you think I might be interested in.

And don't forget to come back for a visit.



Click here to find out What determines a certificate's value?

Click here to find out How to order from this site.

Click here to see the Stocks and Bonds. (These pages are NO LONGER FOR SALE - Pages left in place for samples)

Click here to find Links to other Scripophily web sites.

Click here to order the new 2003 Terry Cox's book "Collectible Stocks and Bonds From North American Railroads Guide With Prices, Second Edition".
Free Counter here!!



scripophily, stocks, stock, bonds, bond, antique, railroads, railroad, railways, railway, mining, automobile, autographs, history, famous people, certificates, historic documents